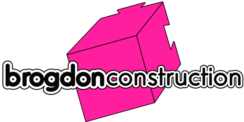 Phone Number:
Address:
P.O. Box 15145
Chattanooga, TN 37415
Positions Available.
While we have several positions, as we continue to grow the core of our teams are our heavy equipment operators.  Be sure to watch the video below to see if we are a good fit for you and your family.
Heavy Equipment Operator
Our heavy equipment operators enjoy many benefits and responsibilities such as regular hours, dependable pay, and responsibility opportunities.
Job Application
If you are ready to begin a rewarding career in the excavation industry fill out an application today!
Brogdon Construction is the Chattanooga metro area's premier site preparation and excavation company. Our projects range from land clearing, excavation, sewer, utilities and civil work for the greater Hamilton County, Chattanooga, Tennessee area. We offer a wide array of ancillary services including erosion control, grading, site drainage & detention, foundations & footings, demolition, utility, sewer and septic system installation.
Do you enjoy:
Working outdoors?
Working independently?
Delivering outstanding service?
Operating Heavy Equipment?
Do you display:
Outstanding communication skills?
Positive attitude?
A high degree of accountability and dependability?
Ability to operate equipment safely?
If these things are what you are looking for in a job, view the video on this page. If you are interested in a position, click the "Job Application" button and complete the application form. After doing those two things, we'll be in touch to schedule an interview.