Proposal, Cost Estimation, Project Management, Costs, Expenses...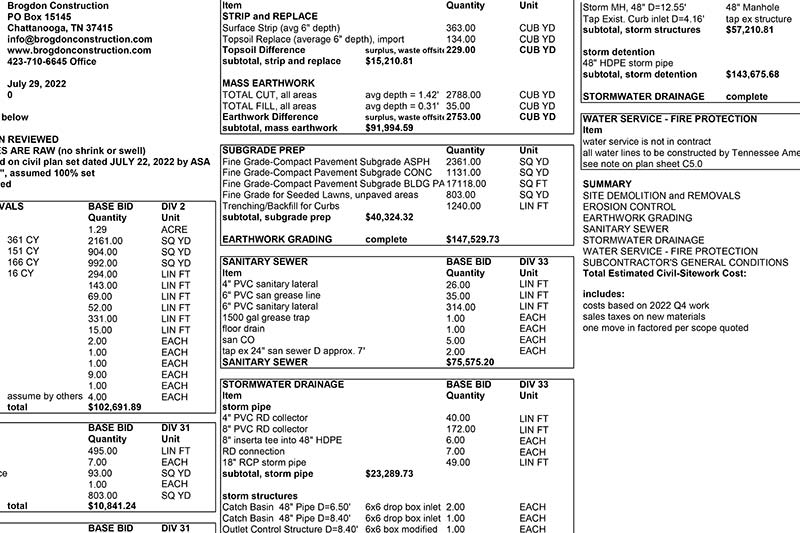 Our team of project estimators is highly trained and experienced, and we use state-of-the-art tools and software to ensure that our estimates are as accurate as possible. We take a thorough and detailed approach to project estimating, taking into account every aspect of your project, from materials and labor costs to site conditions and any potential challenges or delays. We work closely with you to understand your needs and objectives, and we provide you with a clear and concise estimate that includes all relevant costs and contingencies.
In addition to our project estimating services, we also offer a range of other services that can help you complete your project on time and on budget. This includes land development, excavation, land surveying, and land planning services. With our full-service approach, we can help you handle every aspect of your project, from start to finish.
Accurate project estimating is essential to the success of any development project, and at Brogdon Construction, we are committed to providing our clients with the best possible estimates. If you're in need of professional project estimating services in South East Tennessee, North East Alabama, or North West Georgia, we encourage you to give us a call. We would be happy to discuss your project in more detail and provide you with a free estimate.
Superior Land Development Services
We Work With The Latest Technology
Six Reasons For Choosing Brogdon Construction